10 Good Effects of Getting Enough Probiotics and Prebiotics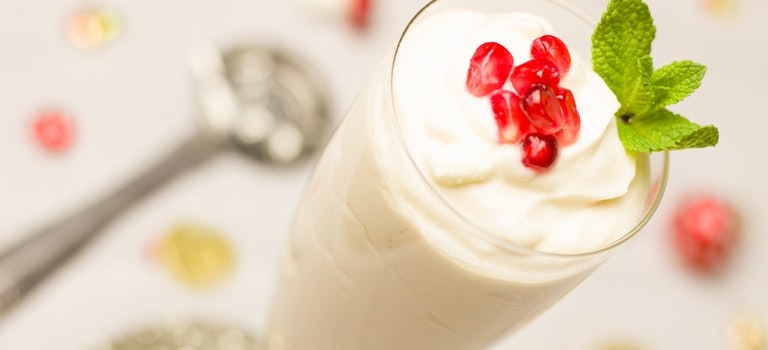 Eating enough foods with probiotics and prebiotics will prevent your body from digestive conditions with unpleasant digestive symptoms, such as intestinal discomfort, bloating and gas.
Consuming sufficient probiotics and prebiotics can make your gut healthier and more functional, and it will have a good effect on other systems of the body.
The health of our gastrointestinal tract is closely linked to many other bodily functions, probiotics and prebiotics together, are important for fighting inflammation and lowering overall disease risk and so greater intakes of prebiotics are associated to many health benefits.
Consuming enough probiotics and prebiotics can achieve an overall healthier body and promote:
1. Lower risk for cardiovascular disease
2. Improved digestion
3. Healthier cholesterol levels
4. Better overall gut health
5. Lower stress response
6. Higher immune function
7. Better hormonal balance
8. Improved mental health
9. Lower risk for obesity and weight gain
10. Lower inflammation and autoimmune reactions
This is indeed an exciting area of study and one that requires more research. What's been demonstrated so far is that if you don't have the right balance of beneficial probiotic bacteria along with these prebiotic foods for the bacteria to feed on, it can disrupt your gastrointestinal bacteria (called micro-flora), or adversely change which types of bacteria are present in your gut.
People should not stay for extended periods, on diets such as low FODMAP, or ineffective fad diets that exclude fibre-rich prebiotic foods because it's important to know that these diets can negatively impact the gut micro-flora over long periods. – seek the advice of a health professional or clinical nutritionist if you are required to remove dietary fibre from your diet over a long period.
With similar to that of other high-fibre foods, prebiotic-rich foods pass through the upper part of the GI tract and remain undigested, since the human body can't entirely break them down.
Both probiotics and prebiotics are valuable for our health and wellness and can act symbiotically to provide numerous health benefits.