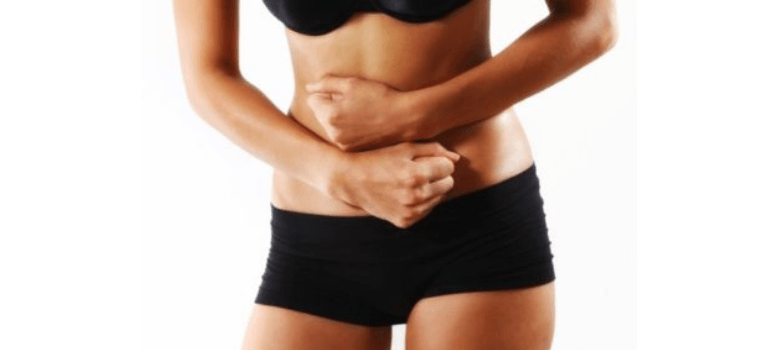 Prepare homemade food to get the right nutrients for our gut health and being safe from any harmful ingredients that mixed in the food we buy and avoid an unhealthy gut. 
Problems in our gut or stomach is the result of too much dependency on processed foods. 
Some factors also affect us like:
being too worried about something
lacking adequate sleep
being overworked,
eating too many sweets
taking too many synthetic drugs, and
taking antibiotics.
If you feel like your gut is upset, this may be a sign that it also had its problem due to some daily amount of work we're doing.
There are many signs that our gut is endangered, but here are the seven symptoms that we often observed:
1.  Aching stomach
A manifestation that your gut is not in good condition are stomach troubles like gas, diarrhea, bloating, constipation, and heartburn. It is normal to have poop 2 – 3 times a day, this should be the normal routine before going to any work.
2. Unintended weight changes
If you observed a gain or loss of weight without modifications to your diet or exercise, then your habits could be a sign of an unhealthy gut. Having an imbalanced gut can destroy your body's ability to absorb essential nutrients, store fat, and regulate blood sugar.
Small intestinal bacterial overgrowth (SIBO) is the cause why weight loss occurred. On the other hand, weight gain may be caused by insulin resistance or the urge to overeat due to decreased nutrient absorption.
3. Food high in sugar
A diet taking high in processed foods and added sugars can lessen the number of good bacteria in your gut. This imbalance can cause elevated sugar cravings, which can eventually harm your gut.
If you are using refined sugars, specifically corn syrup which is high in fructose, it will increase inflammation in the body and will result to a great number of illnesses and even cancers.
4. Skin disorders or infections
You may be surprised sometimes that you'd experienced some unhealthy skin conditions like eczema. It is because of the inflamed gut caused by food allergies and poor diet and when the amount of certain "leaking" proteins going out into the body especially in the skin.
5. Restless sleep behavior or persistent fatigue
Gut produces a hormone called serotonin which affects mood and sleep. So the inability to sleep well could be associated with having a problem in the stomach. Some sleep disorders have been linked to risk for fibromyalgia as well.
Insomnia or poor sleep is also one of the manifestations of unhealthy gut could generally a factor to your sleep disturbances and hence lead to chronic fatigue. 
6. Autoimmune conditions of your body
Medical researchers are still continually looking for new evidence of the impact of the gut on the immune system. The tendency our body attacks itself rather than harmful invaders can be resulted in autoimmune diseases.
7. Food sensitivity
It is thought that food sensitivity is caused by poor quality of bacteria in the gut. This oftentimes may result for your gut to hardly digest the foods. It can also be manifested to other symptoms such as nausea, dizziness, bloating, gas, diarrhea, and pain in your abdomen. There is also some proof that food allergies are related to gut health.